Create Your Life by Kelley Seriano, CNSF
How do you want your life to look? How do you want to feel? What do you need to eliminate to accomplish this today?
I work with a ton of clients and the first thing we need to understand is their self talk. It's great to acknowledge how you feel, even if it's not positive- yet what are you willing to do about it?
At the Neurosculpting® Institute, we take concepts that aren't serving us and visualize their color and texture. From there, we scan our own bodies to see where that concept is being held in our body. After discovering where it is sitting, we encourage non-dominant hand tapping to identify, acknowledge, and release this issue from our tissue. This release makes space for expansive energy while releasing the contraction. Often, areas in our body that feel tight or rigid are a symptom that there could be a thought or memory in that space that needs to be rewired.
We use the non-dominant hand to create novelty in the brain, which, in turn, increases our learning capability and primes the mind to accept the new thought. After the release of an unwanted concept, we pull in more serving one. The steps are so simple and so subtle.
So in creation of your best life or day, try these simple steps in the morning and check in with your body periodically to understand your thoughts.
To find out more on how to create your own life, visit www.NeurosculptingInstitute.com.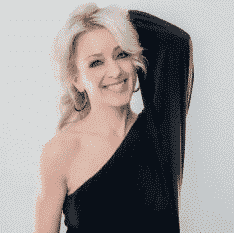 Kelley Seriano, CNSF
While managing her 19 year corporate career, through extensive education and commitment to the study of Neurosculpting®, Kelley lives her best life. Kelley is certified in facilitating Neurosculpting® Meditation, Yoga, Pilates, Barre, Cycle, and Dance. Kelley is part of a dance company while freelancing this work in her spare time. She is also a writer and has a passion for fashion and art. One of Kelley's greatest joys is helping other people achieve stronger mental health and balance in their lives. She does this by sharing her gift of dedication and insight into overall mind and body health.