Neurosculpting® in a Nutshell
Our trademarked process of meditation involves five easy steps to relax the body while focusing the mind for stress regulation, pattern rewiring, and performance optimization.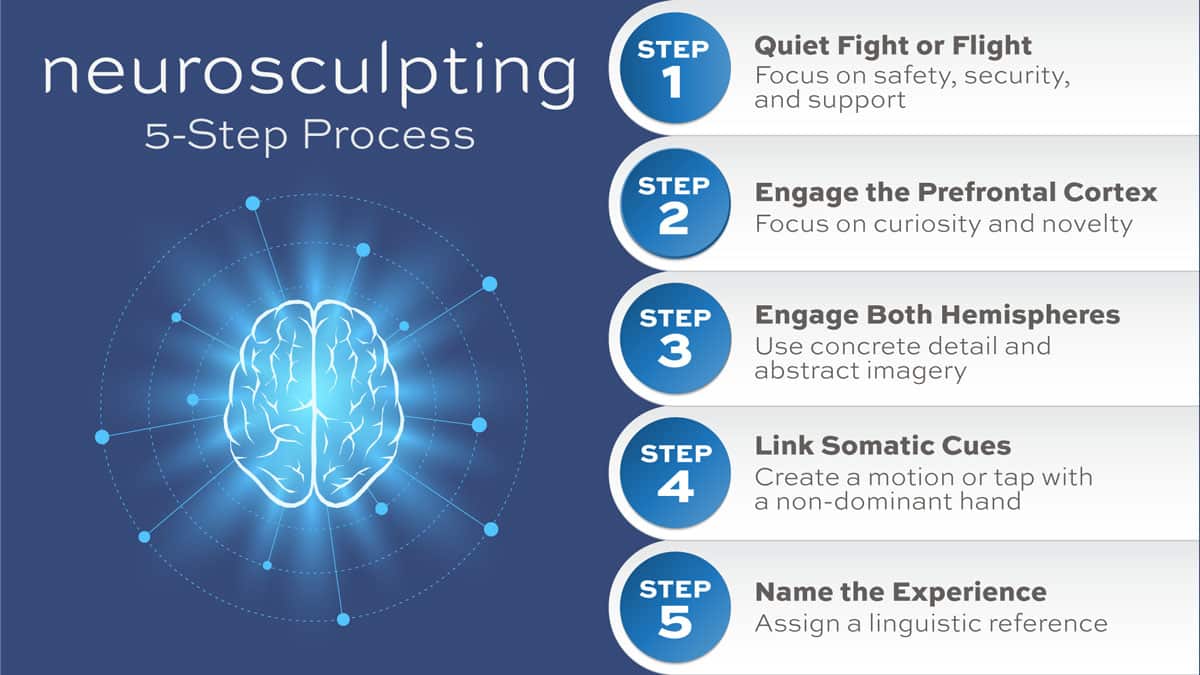 Step 1: quiets stress arousal and engages the body's rest and digest system.
Step 2: enhances focused attention and creativity
Step 3: increases bilateral connectivity and mental pattern recognition
Step 4: increases somatic awareness and memory recall
Step 5: increases perceptual shifts
NEUROSCULPTING IS:
A meditation modality you can use on your own
An institute you can learn from
A NeuroPraxis app you can have on your phone
A certification program
An international community of meditators and practitioners
A collection of books
A light at the end of the tunnel
We believe in the inherent goodness of people and the deep power within all of us. We are dedicated to healing the world one mind at a time.
We empower people through brain-based practices, education and meditation. Our diverse and growing group of students, practitioners, and meditators are individuals from all walks of life with one thing in common; we've all known the weight of stress and hardship and have chosen health and growth above convenience.
When most people say "I can't", Neurosculptors know they can.
The words "Neurosculpting" and "5-step process" are trademarked on 4 continents. To ensure the highest level of safety and efficacy, the 5-step process and Neurosculpting Meditations may only be taught to others by a certified practitioner.