Neurosculpting® Travels to Hollyhock: Healing the Mind & Body by: Megan Winkler
Neurosculpting® is making its Canadian retreat debut May 27 through June 1, 2016 with Neurosculpting®: Healing the Mind & Body at Hollyhock, Canada's premier lifelong educational institution. Hands-on guided meditations, group exercises, and journaling practices with Neurosculpting Institute founder, Lisa Wimberger will leave you feeling refreshed and empowered as you learn self-directed neuroplasticity practices that you can implement into your daily life.
About Neurosculpting®: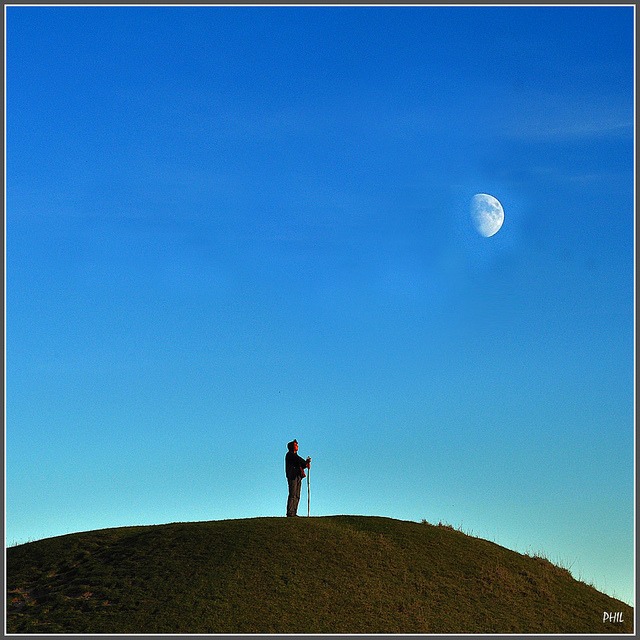 Neurosculpting® blends science and spirituality to bring the mind, body, and spirit back into alignment. The practice involves five steps that, when followed, have shown to aid in helping people overcome their fears, heal from trauma, reduce stress, and live with more grace.
The Neurosculpting® meditation begins with part one: the down-regulation of hyperactive amygdala activity and an engagement with the parasympathetic response.

Part two involves practices that enhance focused attention to support emotional regulation.

Part three increases the activity between our analytical self and our intuitive feeling self.

Part four links somatosensory engagement to perceptual shifts in patterns.

Finally, part five enables the user to easily identify and replicate the process in day-to-day activities.
What People Are Saying About Neurosculpting® Retreats:
"I will tell anyone willing to explore their personal story, this is a 'Must Retreat!'"
"This was an experience of a lifetime. I will use the tools I learned for the rest of my years and know my quality of life is better for it."
"It was just a great experience. I came with an open mind and the theme/content of the week opened up doors I didn't know would have been opened otherwise."
About Hollyhock:
Located on beautiful Cortes Island, British Columbia, Hollyhock is a non-profit educational institute dedicated to advancing consciousness, connection, and community through personal, professional, and organizational development. Retreat attendees enjoy being surrounded by nature in the safe and utterly beautiful environment, where learning is authentic and powerful. Learn more about Hollyhock here.
Dates:
May 27 – June 1, 2016
Location:
Manson's Landing
Cortes Island, BC, V0P 1K0
Pricing & Registration:
$565 CDN (meals and accommodation extra)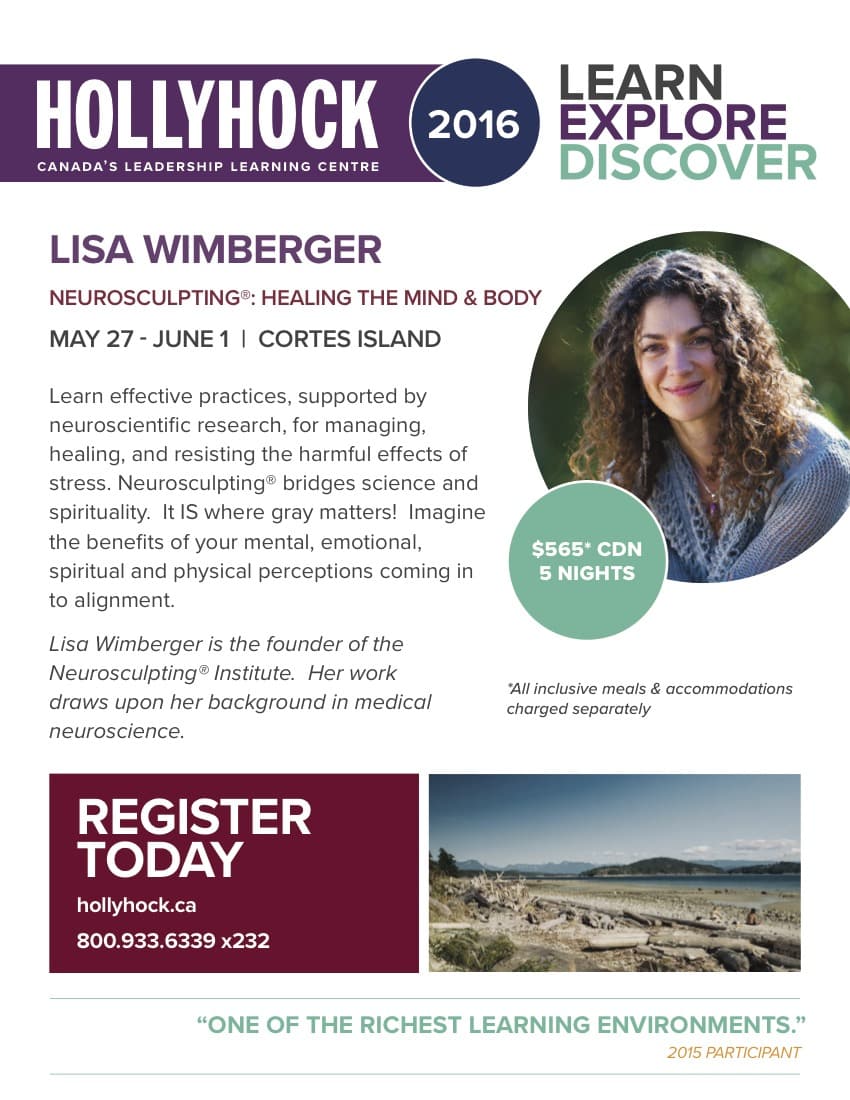 Please visit Hollyhock's website to register: http://hollyhock.ca/programinfo/wimberger/
Cant travel with us to Canada?  Join Lisa Wimberger from the comfort of your own home with our freshly released self paced online Warrior Level One Immersion!  A $97 discount now through May 15th 2016!  Click here for more details!