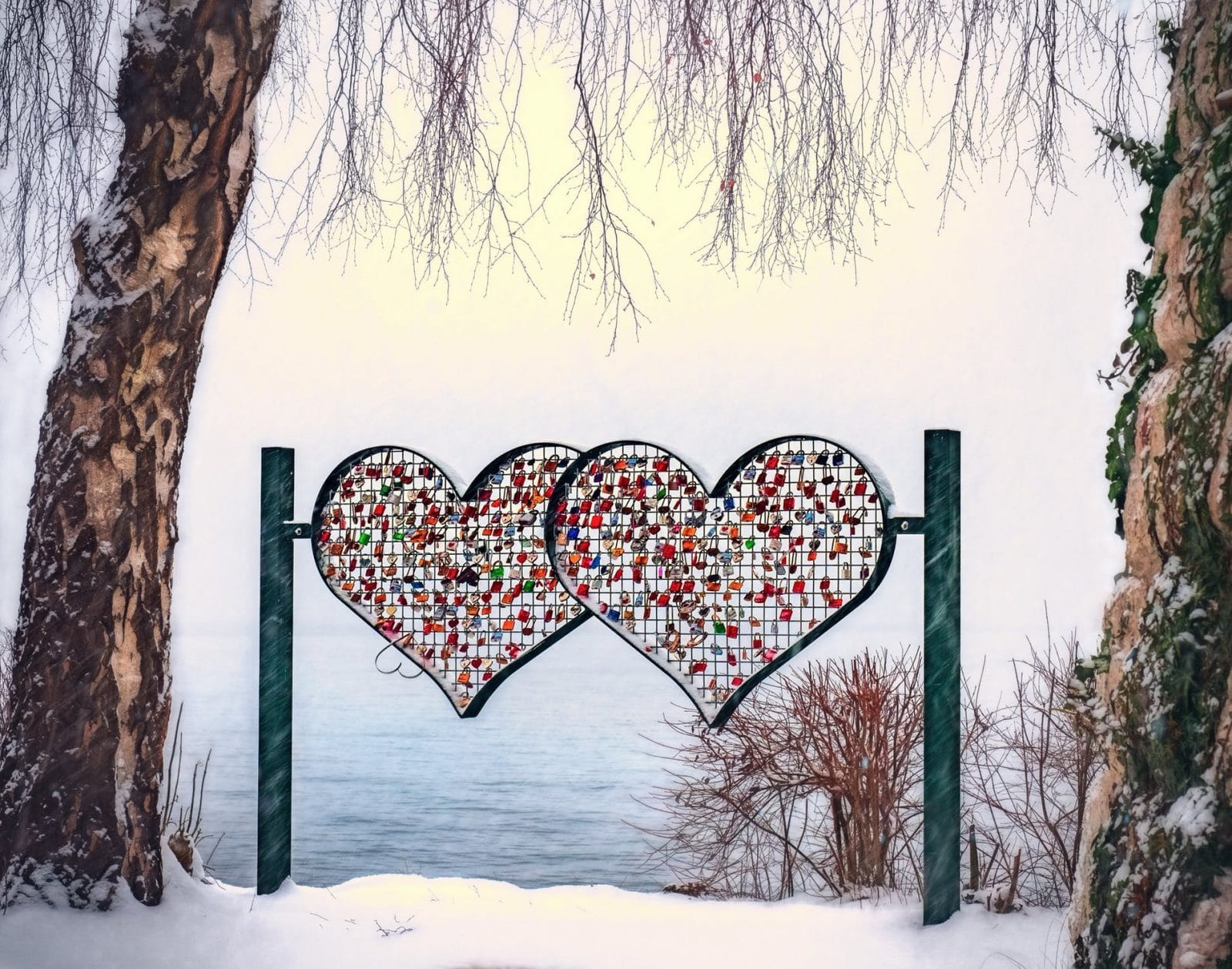 A Neurosculpting Valentine to My Limbic System by: Jocelyn King
A lot is said, written and tweeted these days about mindfulness, presence and other traits associated with our pre-frontal cortex (PFC) functions. And I do love my PFC, of course! Though I can't help but notice that our limbic brain and its fear response – with its cascade of adrenaline, cortisol and the rest of the fight-or-flight cocktail – is much maligned. Our limbic system, which is also central to our mammal desire to cuddle, touch and bond with each other, seems to be primarily viewed as something to overcome, and about as welcome as a Neanderthal at a black-tie dinner.
So this Valentine's Day, I invite you to join me in a love letter to this poor, dejected older sibling. My love note goes something like this:
Dear Limby,
I am so, so grateful to have you in my life. You have literally saved me so many times. Remember when I was almost in that terrible car accident? You made me veer away at the last moment. Remember the mountain trail where you put me on high alert and I saw the bear in the distance and got safely away? Remember when…. (well, you get the picture). If I'm completely honest with myself, I would not be here today without your looking out for me.
So please forgive my neglect and talking you down, like a poor country cousin and asking, "Why can't you be more like your big pre-frontal sibling?" Actually, it is because you are so different that I love you so very much. And let's face it – you're my oldest companion. Our bond goes back to our mother's womb, while our fully formed PFC only joined us in our mid-twenties.
So here is my commitment to giving you more respect in our relationship: I promise to recognize when you're fired up. And if it's in that dark alley or on that trail or in any other potentially dangerous situation, I'll let you do that thing you do so well. But if not, I promise to help calm you down and give you the reminders of safety that you so need by using our five-step Neurosculpting practice and giving you some much needed time off. So together we'll let our PFC clock more hours while we rewire our brain to create our best future ever!
XOXOX,
Jocelyn
Now, what is your love letter to your limbic system?  Happy Valentine's Day from all of us at the Neurosculpting Institute!
Jocelyn King
Jocelyn King is a Silicon Valley executive with a 20-year track record of transforming company cost centers into customer revenue growth engines. Jocelyn uniquely brings a combination of start-up experience, Fortune 100 global leadership, and physics and neuroscience studies to her strategic leadership. Twice named a 'Top 20 Women to Watch,' she is a sought-after panelist and authority on business growth, marketing and revenue.
Early in her career, Jocelyn applied her love of physics and information systems to data analysis for a U.C. Berkeley adjunct research center. When she was introduced to Silicon Valley and marketing highly technical products to highly technical people, she was hooked. Throughout a decade of successful start-up exits and another decade at large corporations, she has grown customer satisfaction scores and company revenues by double-digits. A key member of the Intel-Altera acquisition team, she worked closely with both company's CEOs and teams to seamlessly integrate investors, customers and employees. Post-acquisition, Jocelyn was recruited to build out Intel's B2B go-to-market strategy and global demand center, instrumental to Intel's pivot from chip-maker to data center and IoT company.
Currently, as board president of the MOCCA Professional Association, she delivers best practices on operational excellence in marketing and revenue generation to its 7,500+ members. Jocelyn serves as head of marketing and revenue practices for venture capital firm Vonzos Partners, and as advisor and chief strategy officer for Sprimo Labs. As president of The Founder's CMO, Jocelyn and her team help founders make the money so that they can make the products. Combining her 10 years of successful start-up exits with 10 years at large corporations, she evens the playing field for start-ups to rival any competition and win. Founders and business leaders come to her when they need to get funded, get seen, and get customers.
An avid student of both artificial intelligence and neuroscience, she could not pass up the opportunity to become a certified facilitator from the Neurosculpting® Institute. Fusing current neuroscience findings with time-honored visualization techniques, Jocelyn teaches busy Silicon Valley executives, founders and lay people brain rewiring for accelerating professional and personal goals through her MindSprint™ programs. Jocelyn earned a B.S. degree from the University of San Francisco and an M.B.A. from Saint Mary's College of California.
President, The Founder's CMO
Head of Marketing & Revenue Practice, Vonzos Partners Venture Capital
Board Advisor & Chief Strategy Officer, Sprimo Labs
Board President, MOCCA Marketing Operational Excellence Association
Jocelyn King
CMO, MBA, CNSF
Work phone: 408-384-9193