Become a Neurosculpting® Warrior in Magical Santa Fe this September by: Megan Winkler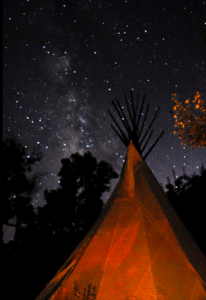 "Perfect, magical, peaceful." That's how one warrior described their experience at theNeurosculpting® Institute's annual Embodied Warrior: A Neurosculpting® Path to Personal Empowerment at Synergia Ranch in Sante Fe.
This year, Lisa Wimberger, Kiefer Avi, and Una Viggiani will come together once again at beautiful Synergia Ranch from Friday, September 23 to Thursday, September 29, 2016, to lead a healing and energizing retreat for those who want to deepen their practice, break through limiting patterns, and move towards healing.
This isn't a retreat that's about spa days or passive relaxation, though. The activities that warriors participate in during this retreat are active and designed to facilitate learning, healing, and self-improvement.
"The Embodied Warrior retreat has been exactly what I needed to get my life moving in the direction of healing, growing, and freeing up my energy so that I can step into the next phase of my life," said last year's attendant, Linda McGeary.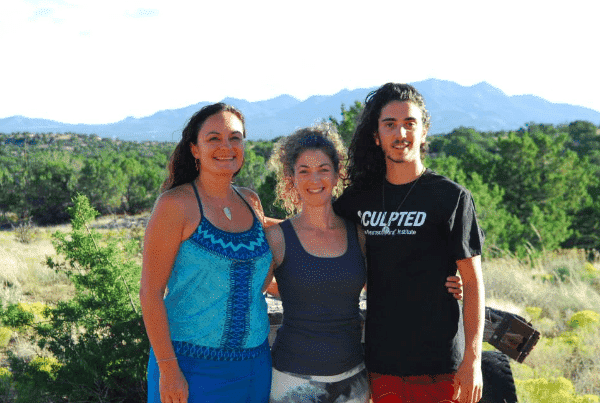 The retreat includes a deep dive into the Neurosculpting® Five-Step modality through Everyday Warrior Neurosculpting® Training with NSI founder Lisa Wimberger. Attendees will gain further insight into the meditation work with Neurosculpting® Yoga, led by Kiefer Avi. Avi's teaching method has been described as graceful and encouraging, and the physical movement helps attendees embody meditations while moving in a way that meets them where they are at in their practice. There's no pressure; only healing and self-discovery while on the mat.
Warriors will also have the opportunity to participate in Sacred Art from the Heart Meditation with Una Viggiani, an artistic exploration that provides yet another way to embody the mind work direction provided by Wimberger. Viggiani's Sacred Art from the Heart Meditation is perfect for all skill levels and focuses on expressing oneself through color, shape, and form, without focusing on the outcome in a truly meditative way.
"We all have old stories connected to our past traumas and experiences," said prior attendee, Marcia Cook. "Neurosculpting® is an excellent method to combine current research about neurology and connect that to self healing. We are blessed to be alive during the time of this combination of new medical research that Lisa has formed into a daily practice that leads to better health and healing."
The retreat also provides three organic fresh vegetarian meals a day, accommodations at Synergia Ranch, and the opportunity to explore the peaceful grounds when not in retreat sessions.
For more information about Embodied Warrior: A Neurosculpting® Path to Personal Empowerment, please visit the event page at Bella Retreats.