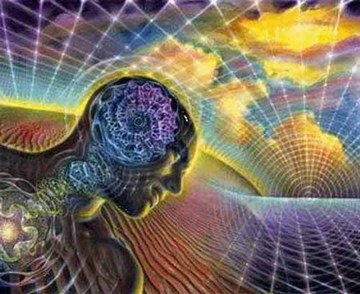 Are You Training Your Brain to Beat Depression?
It actually seems like it should be a no-brainer (pardon the pun) at this point, but science is still experimenting with using positive imagery to beat depression.  Fortunately, they are still finding that it does.  The most interesting new finding in this study is that positive imagery coupled with the knowledge of WHERE in the brain that imagery is activating and inhibiting seems to amplify the effectiveness.
Prof David Linden, who led the study which was published in the PLoS One journal, said it had the potential to become part of the "treatment package" for depression.

About a fifth of people will develop depression at some point in their lives and a third of those will not respond to standard treatments.

Prof Linden added: "One of the interesting aspects of this technique is that it gives patients the experience of controlling aspects of their own brain activity.
THIS is the basic concepts behind Neurosculpting®.  The application of a little neuroscience knowledge coupled with mindfulness practices like creative visualization can have profoundly deeper effects than we ever thought possible.  With a sense of topography, somatotopy, and retinotopy we create a perceived sense of navigation and control that can contribute positively to our ability to break old patterns and re-establish new ones. If you could break some of your more limiting patterns, which ones would you focus on first?
What is stopping you from creating some positive thoughts today?  
~~~~~~~~~~~~~~~~~~~~~~~~~~~~~~~~~~~~~~~~~~~~~~~~~~~~~~~~~~~~~~~~~~~~~~~~~~~~~~~~~~~~~~~~~~~~
Help us spread the word! 
Neurosculpting® is helping refugee communities heal trauma domestically and abroad. Check out our program and share this fundraiser!
[embedplusvideo height="350″ width="350″ editlink="http://bit.ly/1qLMiAn" standard="http://www.youtube.com/v/NNStHUg8cr0?fs=1″ vars="ytid=NNStHUg8cr0&width=350&height=350&start=&stop=&rs=w&hd=0&autoplay=0&react=1&chapters=&notes=" id="ep2251″ /]
~~~~~~~~~~~~~~~~~~~~~~~~~~~~~~~~~~~~~~~~~~~~~~~~~~~~~~~~~~~~~~~~~~~~~~~~~~~~~~~~~~~~~~~~~~~~