Finding Your Center by Kelley Seriano, CNSF
Seems like everyday something new is challenging me to hold my centerline – perhaps you can relate? If I allow this to happen, it can be a recipe for an emotional rollercoaster.
I mitigate this by checking my bubble each morning to see what is in my space. As I look around my space, I see a large circle around my space and it is called a bubble. It is a visualization concept we use at the Neurosculpting® Institute.
I ask some important questions while doing this bubble check. Do I see any highly charged individuals? Are there any media stories, whether fake or real, that are lingering? If the answer is yes, I clear my bubble with imaginary cosmic scrubbing bubbles. Imagining unserving colors, people, stories drain out of my bubble down a trap door at the bottom of it.
Occasionally, my bubble gets so full, I need to flip it inside-out or trade it out for a new one. I fill the new bubble with bright colors that liven up and protect my space, rose petals, hearts, dollar signs, and many other concepts and images that serve me. I draw in textures that are airy and light, friendly faces, amusement and symbols of support.
If I see something a little too heavy, I imagine a dial with which I can control how attached I am to it. Example: social media. If I see this concept is heavily influencing my space, I may adjust a dial of concern from 10 to 3.
This bubble has certainly been effective in my day to day self reflection practice. Maybe it will work for you too?
For more information you can visit www.neurosculpting.com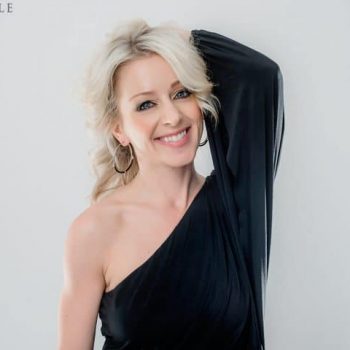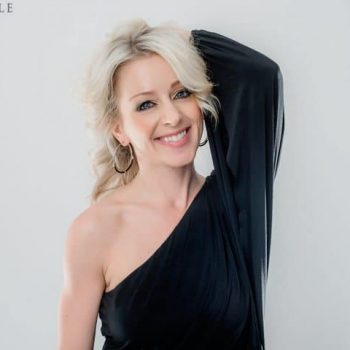 Kelley Seriano, CNSF
While managing her 19 year corporate career, through extensive education and commitment to the study of Neurosculpting, Kelley lives her best life. Kelley is certified in facilitating Neurosculpting Meditation, Yoga, Pilates, Barre, Cycle and Dance. Kelley is part of a Dance company while freelancing this work in her spare time. She's is also a writer and has a passion for fashion and art. One of Kelley's greatest joys is helping other people achieve stronger mental health and balance in there lives. She does this by sharing her gift of dedication and insight into overall mind and body health.