Letting Go by Kelley Seriano, CNSF
I realized I was enough when I started to respect my time and become self-reliant in feeling good. Understanding that feeling good is an inside job. At the same time, there is an attractiveness in vulnerability that is necessary. Having the ability to toggle between the two is a skill.
Growing up as a giver, and still today, it's easy for me to get drained mentally and physically. So in setting boundaries, I began to love myself more. With self work or reprogramming a pattern, I don't believe it hits an end. I think it is a life-long process – kinda like brushing your teeth.
Recently, I realized some grips I am holding aren't serving me. It started by me feeling an extra adrenaline surge in my stomach and a tightness in my chest when that grip would arise. And when I got quiet and asked my higher self what my body was trying to say to me, I heard, 'let go.'
Let go of having to understand the answers. Let go of expectations and let go unserving grips. Grips on business, relationships and grips of who I think I need to be for others. Or who I want them to be for me. It's an illusion. Basically, we are living in a big dream. Let go of the validation and sense of false security – there simply are no guarantees in life. Yes, this all sounds liberating, yet I know it's not easy!
To maintain this self respect and internal validation, I practice some Neurosculpting® techniques. The first is the ability to step back and become a witness. There is a duality meditation we have in our toolbox where I can sit back and look at my life circumstances on a big white screen. If needed, I can even compare circumstances. I can feel all emotions and sensations and see patterns that I may have not noticed prior to this duality meditation. If there is stickiness or cloudy images, I am able to clean them off of the big white screen. I put all of the ick into an imaginary box. I float this box to the center of the earth's core. From there, I can see a scenario and ask if it's serving me. If it's not, I can start to fill in with what would serve me like receiving energy as opposed to constantly giving, communication as opposed to guessing, and being fun-filled with ease instead of the stress of gripping.
It's amazing how this transforms in an instant for me. After practicing this duality meditation for so many years, it feels magical and so healing. My worry lines even diminish! Letting go is critical for our health. For more information on our Duality Meditation, visit www.neurosculpting.com.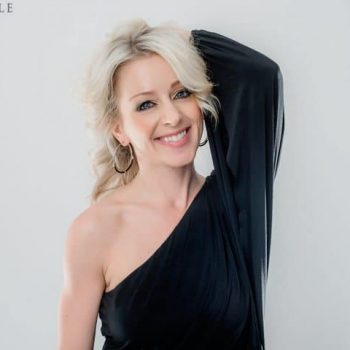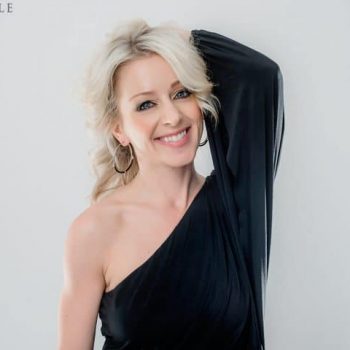 Kelley Seriano, CNSF
While managing her 19 year corporate career, through extensive education and commitment to the study of Neurosculpting, Kelley lives her best life. Kelley is certified in facilitating Neurosculpting Meditation, Yoga, Pilates, Barre, Cycle and Dance. Kelley is part of a Dance company while freelancing this work in her spare time. She's is also a writer and has a passion for fashion and art. One of Kelley's greatest joys is helping other people achieve stronger mental health and balance in there lives. She does this by sharing her gift of dedication and insight into overall mind and body health.